Boston Hourly Car Service
By the hour limo services
Sometimes getting from here to there needs to be about two things: freedom and convenience. With limousine per hour, you have maximum flexibility and total control. Use our As directed Car service for a business meeting, a shopping expedition, a visit to multiple museums, and so on. Make as many stops as you like: You're in charge.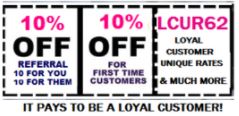 HOURLY CAR & LIMOUSINE SERVICE BOSTON AT YOUR OWN PACE.
Billing is on a ½-hourly basis to ensure that you only pay for as long as you use the service. Our chauffeur will always be waiting at your disposal, ready to take you to your next destination with the utmost care and professionalism.
Whether you are traveling for business or leisure, we have special occasion limo Boston to meet your particular requirements.
Don't have your employees drive themselves in Boston. Not everyone has a GPS and occasionally smartphone coverage will not be reliable.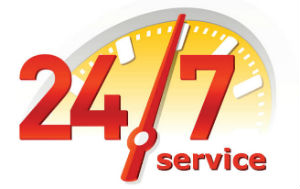 LIMOUSINE BY THE HOUR: CONTROL FOR BACKSEAT DRIVERS
You will love the peace of mind of having a vehicle ready to roll whenever you are. Unlimited miles and unlimited stops with no extra fee.
HOURLY-AS-DIRECTED BOSTON CAR SERVICE IS THE BEST OPTION IF:
You need to make multiple stops
You need a Driven Black car for business meetings
You are not certain what time you will need a second or third pick up
You would like to keep a driver and a car for the entire trip
You love the flexibility of an hourly Limousine Service
You need a special occasion limousine such as a wedding
You need an Airport Car Service pick up with several stops and then a return to the airport
You need to rent large vehicles such as an SUV or stretch limousine
Reserve limousine by the hour for the length of time you would like the driver at your disposal.
(Note: a special occasion limousine service Rates are per car, not per person)
WHAT ARE THE BENEFITS OF BOSTON HOURLY CAR SERVICE?
Hourly as directed Car service Boston MA allow you to exercise a great deal of flexibility in your schedule, itinerary, and destinations. This Service can be optimal for unpredictable business meetings, entertaining clients, or any other arrangement where you're unable to fully define your chauffeured transportation needs in advance. Your chauffeur and vehicle are yours to use as you need during your reserved block of time, whether you need car service to and from a single point or between multiple destinations. The following questions and answers reflect some of the most common queries about this unique service offering.
OR CALL 781-767-7500 LIVE AGENT WILL PROMPTLY RESPOND TO YOUR BY THE HOUR LIMO SERVICES QUESTIONS
WE ARE HERE TO SERVE YOU 24/7/365 A LIVE AGENT WILL PROMPTLY RESPOND TO YOUR HOURLY CAR SERVICE BOSTON QUESTIONS
The Schrafft's Center Power House, Northeastern Limousine 529 Main StreetSuite P200 & P300 Boston, MA , 02129
Copyright by nelimos All rights reserved.