Boston Point to Point Limousine
Point to Point Car Service
Lowest rate across New England
CAR SERVICE & LIMOUSINE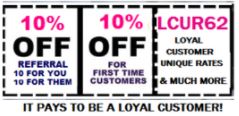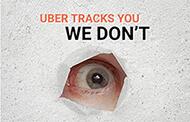 CAR SERVICE RATES TO LOGAN AIRPORT (BOS)

Andover
$65.00*
Boston
$39.00*
Beverly
$73.00*
Burlington
$61.00*
Waltham
$59.00*
Wellesley
$63.00*
With car service Boston ma Save Time, Be Comfortable.
Corporate travelers are pressured for time. Don't waste precious minutes standing in long taxi line or waiting for unreliable public transport, car rental at Logan airport with Boston unpredictable roadworks and detours is never the way to go. Let our team of professional chauffeurs at Northeastern Limousine and Livery Service get you to your destination quickly and efficiently. Our point-to-point Car service brings you from your office/ Home/ Hotel to your meeting so you can maximize your limited time and use it in the most productive way possible.
Although timely services are our clients' most important concern, we also make comfort a priority. Our point to point car service Boston—or, as we also describe it, "door to door private car service"— are delivered in a fully equipped Black Car of your choice. Enjoy a comfortable setting as you catch up on your emails, work on a presentation, make important calls, or take a nap.
Please note that during high travel times (holidays, school breaks, etc.), some vehicles might not be available. car service from state to state is suitable for all types of events and is fully customizable to meet client needs.
SUPERIOR CUSTOMER SERVICE
Our highly-trained, fully-licensed professional drivers will give you superior customer service. Knowledgeable and always ready to assist, our staff chooses the optimal route to get you to your destination on time.
TOP OF THE LINE AMENITIES
At black cars Boston, you can expect the very best amenities. All of our black cars are equipped with features so busy executives can make the most of their travel time, and our well-maintained vehicles ensure maximum luxury and safety. With a single phone call, you can arrange for last minute car service without any delays to ensure that you can get to your important meeting or to the airport quick.
NORTHEASTERN'S BOSTON CAR SERVICE AIRPORT WE SERVICE
WE'RE CLOSER THAN YOU THINK.
You've probably seen some of our black cars in your neighborhood, because your neighbors, friends, and family member are already using our car service. By customer request, we have extended our Limousine services to cover more areas. We hire drivers in your community who know your area well better than someone who lives in your area.
CAR SERVICE FROM BOSTON LOGAN AIRPORT TO WOODS HOLE FULLY LICENSED AND INSURED
OTHER CAR SERVICES OFFERED:
WEEKLY/ MONTHLY/ SEASONAL CAR SERVICE
Kids these days have schedules just about as hectic as their parents. Drop-offs at practice, pick-ups at rehearsals—working parents often struggle to get it all done. Don't stress about keeping up a tight schedule. Consider hiring a Point to poinr Car Service—we have a good sense of logistics to figure out how
to get two different passengers to opposite ends of town for appointments at the same time.
ROUND TRIP CAR SERVICE
Coming and going? point to point car service Boston will drive you both ways. We offer two types of round trip low cost:
Pay Point-to-Point Boston Limo & Car Service fare x 2 with FREE waiting time.
2) pay full + halfback (with no free waiting time).
Our agent will recommend the most cost-effective choice upon booking.
BOSTON LIMOUSINE SERVICES & BOSTON LOGAN AIRPORT BOSTON MA
For large or small groups, put your transportation arrangements in the hands of the professionals at NorthEastern's Boston Limousines. We are experienced in coordinating car service from Boston south station, Boston south station to new york, Westwood train station as well as daily shuttles transfers for meetings, trainees and recruits, the board of directors, and convention attendees. Onsite staff and meet and greet services are available.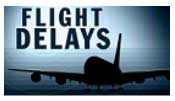 POINT TO POINT CAR SERVICE BOSTON, STATE TO STATE CAR SERVICE, LONG DISTANCE CAR SERVICE BOSTON
Flight delays, weather issues and flight cancellations, long lines at airport security…these things can make flying a hassle. Why fly when you can be driven in style with executive black car and limo, sedans, SUVs, Vans and more .....?
Substantial cost savings, especially for two or more passengers traveling to and from: Maine, Massachusetts, Montreal, New Jersey, New Hampshire, New York, · Philadelphia · Rhode Island. Vermont, Washington DC.
Frequent travelers can save time and money by using our city to city car service/ state to state transportation—a great alternative to costly flights.
POINT TO POINT CAR SERVICE OR CALL781-767-7500.
WE ARE HERE TO SERVE YOU 24/7/365 LIVE AGENT WILL PROMPTLY RESPOND TO YOUR POINT TO POINT TOWN CAR SERVICE QUESTIONS.
The Schrafft's Center Power House, Northeastern Limousine 529 Main StreetSuite P200 & P300 Boston, MA , 02129
Copyright by nelimos All rights reserved.