"Peace of Mind" Prom limo Boston
Prom limo rental Boston will be full of memories. Start by booking your prom limo for hire through NorthEastern Limousine service that's worry-free. Arrive in style and have a professional driver on-site throughout the evening.
Safe, Cheap on Time.
In addition to safety, a prom limousine service ensures comfortable, on-time service in a Limousine that's meticulously clean inside and out. Our chauffeurs provide an enjoyable and elegant experience, from red carpet drop-off service to an after-prom party or moonlit ride limousine.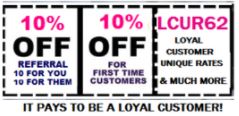 PROM LIMOUSINE SPECIAL RATES
"I had the prom limousine packages"
"I've recommended your Prom Limo Services to other girls in my School"

NO-ALCOHOL POLICY
We do not allow alcoholic beverages in our limousines. We also do not allow anyone to smoke in our prom limousines.
PRE-SCHEDULED ITINERARIES
Drivers will not make any unscheduled stops, only those already approved by parents.
YOUR DRIVER: COUNT ON SAFETY, CONTROL, FLEXIBILITY, AND COMFORT
Our chauffeurs provide an enjoyable and elegant limo ride. You will arrive at your prom in style as our chauffeur gives you our red carpet drop-off service. After the dance, we can take you to your after-prom party or even provide an enjoyable moonlight limo ride.
FUN FOR THE KIDS WITH SAFETY IN MIND FOR THE PARENTS
Parents will have peace of mind knowing that their young adults will be safely transported to their prom destinations by our professional driver and that they will be with them throughout the evening.
PROM LIMOS PACKAGES
All prom limo package includes snacks and beverages/soft drinks. A packaged prom is often the best choice for prom limo Massachusetts. Packages generally provide a set number of hours in a vehicle that fits your party's size. We are able to offer Prom Limousines deals you can't find anywhere else, with no hidden fees or other surprises.
It's never too early to reserve your prom limo MA for your "special day", especially during the prom season.
Don´t procrastinate: the limousine you want may not be available if you wait too long.
Note that prom-goers ride often split the bill in order to be cost-effective
BOOK YOUR CHEAP PROM LIMO SERVICES EARLY DATES ARE FILLING UP FAST!

*PARENT MUST SIGN THE LIMOUSINE PROM CONTRACT.
Off YOUR prom limo service Boston from Sunday to Tuesday*
Book a prom limo services for a minimum of 6 hours minimum Sunday to Thursday in April to June and get 10% off the regular prom package price.
Get 1 Hour Free when you book your cheap prom limo services before February 15th*
Book a prom limo rental Massachusetts for 6 hours minimum before this date and receive an extra hour of limousine service - free!
*PARENT MUST SIGN THE PROM LIMOS CONTRACT.
REFER-A-FRIEND PROGRAM!
SPECIAL BONUS - receive a complimentary bottle of SPARKLING CIDER!
If you refer Limo service to a friend and if that friend books a limousine prom hire with us, we'll also give you 1 extra hour of prom limousine service at no charge!
OR CALL 781-767-7500 LIVE AGENT WILL PROMPTLY RESPOND TO YOUR BY THE HOUR LIMO SERVICES QUESTIONS
WE ARE HERE TO SERVE YOU 24/7/365 A LIVE AGENT WILL PROMPTLY RESPOND TO YOUR HOURLY CAR SERVICE BOSTON QUESTIONS
The Schrafft's Center Power House, Northeastern Limousine 529 Main StreetSuite P200 & P300 Boston, MA , 02129
Copyright by nelimos All rights reserved.